Bettering Experiences 

through

 UX, Design, Teaching and Mentorship
Professional Portfolios Quick Navigation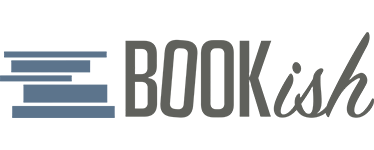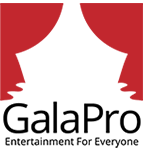 Within the User Experience (UX) Portfolio, you'll find overviews of selected projects, as well as process descriptions and artifacts including:
Strategy Documents

UX and Content Audits

Competitive and Comparative Analyses

Wireframes and User Flows

Archetype Personas

Use Cases and User Scenarios

Prototypes of various fidelities

User Feedback spreadsheets
Within the Visual Design Portfolio, you will find a small sampling of work including:
Ads, Banners & Social Media Designs

Web, Mobile & App Design

Styleguides, Branding, and Logo Work

Icons &

Illustrations

Email Design and Implementation

Additional Print and Digital Design (Gift Cards, Placemats, Elevator Papers, Flyers)
Within the Teaching & Mentorship Portfolio, you'll find:
Teaching Philosophy

Sample Course Materials

Samples of Student Work
Professional
User Experience
Visual Design
Teaching
Mentorship
Seasoned UX and Design Professional:
As a seasoned User Experience Design professional, I help businesses and startups solve business needs by delivering great experiences to people through a systematic, strategy-focused, research-based, and data-informed approach. 

I have worked with — and been a part of — a broad spectrum of organizations from small startups to large international agencies, serving clients such as: 
Alaska Airlines, Amazon.com, T-Mobile USA, Gap Inc, UNLV and more.
Throughout these experiences, my goal is to craft great experiences leading to excellent outcomes.
As a teacher, mentor, and guide, I help people and organizations uncover new perspectives, grow, prosper, and find success, in fields such as Visual Media Arts and User Experience Design. 

Earning my Bachelor of Science in Business Administration, and my Master of Fine Arts in Media Arts — a terminal degree — has given me the education and opportunity to teach at a variety of institutions, from private companies to state universities.
As such, I've explored a range of approaches to teaching and mentorship, and have worked closely with people from diverse backgrounds and with unique perspectives, ways of thinking, and learning. 
Improving the experience of others is my goal, and through teaching I can empower others to uncover new perspectives and new opportunities for themselves, and to help them in their efforts to live better experiences.
Regardless of the role, I bring care and dedication with the aim of improving the experiences and growth of others, as well as of myself.
BigSkyRise - Live happy, Love life
Life is a journey… enjoy your's now.
BigSkyRise is my project to help you and me live happy and present. Get tips, stories, and more.